Official Adminspotting Stickers/Decals
I decided I wanted an Adminspotting sticker for my laptop, and thought others might too.
Unlike T-shirts, I can order a bunch and hold an inventory without worrying too much about different sizes, etc.
Product information
The stickers are 240x40mm. This is the artwork:

Here's a photo of an actual sticker with an Official Adminspotting T-Shirt: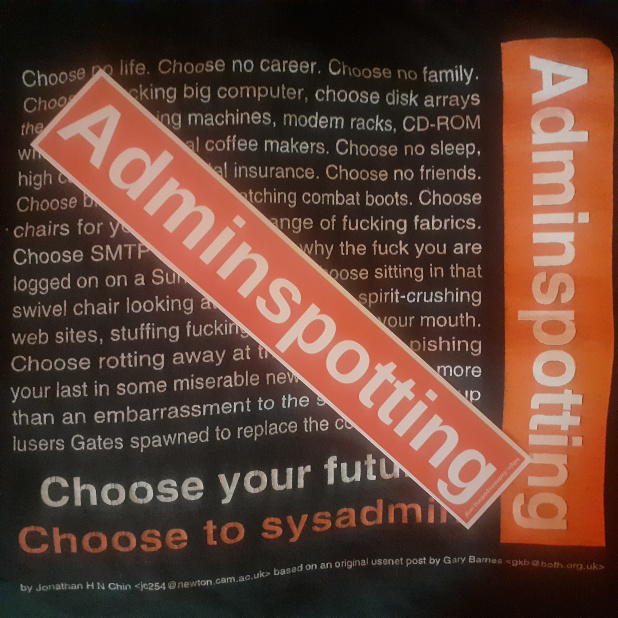 Stock and Delivery times
Orders placed by midday will be shipped the following working day, stock allowing.
I currently have stickers in stock; in the unlikely event that I run out soon, there is a 3-4 working day lead time to obtain more.
As a general rule, please allow 14 working days for delivery.